The static standing frame LIFTER is a rehabilitation device of the 21st century.
It makes sure the patient can move independently by using a remote control. The seat provides pelvic support, making it very safe. It is also very apparent to move the frame, so that patients can broaden their horizons.
Static Standing Frame LIFTER Specs
The frame includes a large adjustable tray, which makes it possible to work. It is very comfortable and quick to make any adjustments. It is suitable for people of different heights as it has both hip and knee supports.
How to Use It
The frame is created to let people to become more autonomous and self-reliant.
This, in turn, improves the physical condition of patients.
Who Can Use It
Children, young adults and adults can all use the frame.
It is specifically developed for those with paresis issues, as well as those with genetic conditions decreasing mobility, as well as illnesses such as multiple sclerosis or brain injuries.
The frame carries two optional extras, being:
A chest support device
An anti-bedsore pillow
Optional equipment:
Chest support Anti bedsore cushion Flow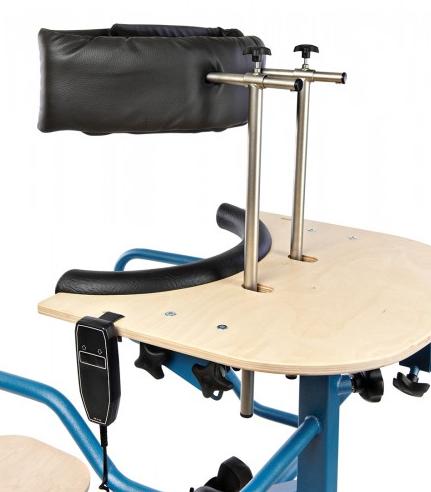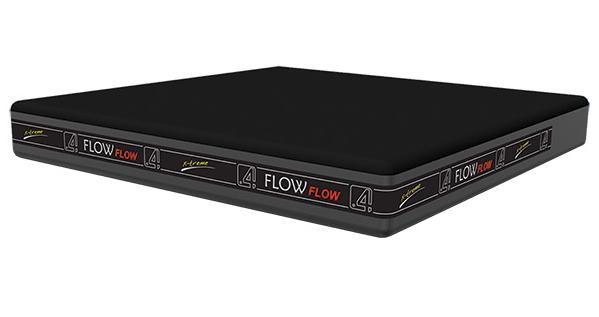 The stages of upright standing: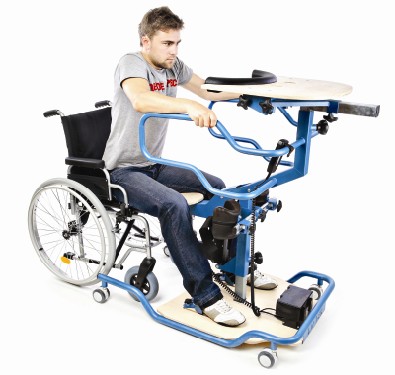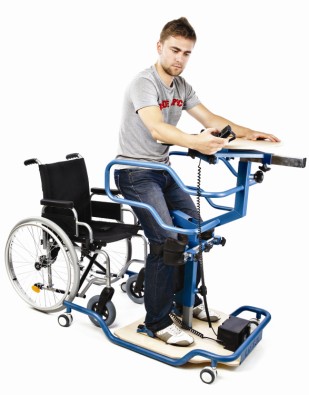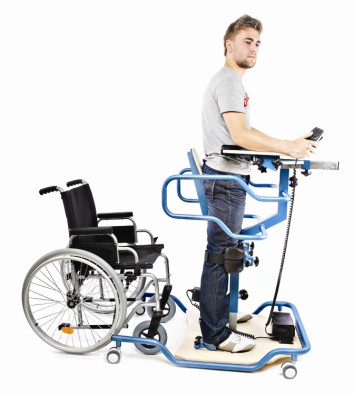 | | |
| --- | --- |
| Size | 1 |
| Е. Height to the axis of pelvic joint (cm) | 86 - 118 |
| I. Maximum length of thigh (cm) | 64 |
| P. Distance between knees (cm) | 20 - 40 |
| Height of sit (from the ground) (cm) | 37 - 70 |
| Height of footrest (from the ground) (cm) | 8 |
| Mаx user weight (kg) | 120 |
Product Dimensions:
| | | | | |
| --- | --- | --- | --- | --- |
| Size | Width(cm) | Length(cm) | Height(cm) | Weight(cm) |
| 1 | 68 | 104 | 93 | 43 |
Box Dimensions:
| | | | | |
| --- | --- | --- | --- | --- |
| Size | Width(cm) | Length(cm) | Height(cm) | Weight(cm) |
| 1 | 69 | 106 | 102 | 47 |
Related products